Frankie & Benny's

Frankie & Benny's

Frankie & Benny's

Frankie & Benny's

Frankie & Benny's

Frankie & Benny's

Frankie & Benny's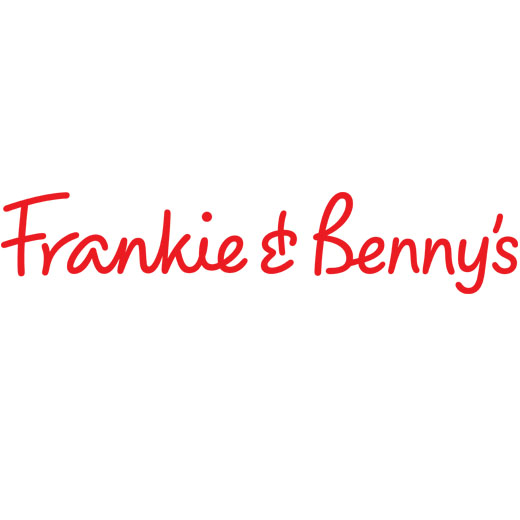 All opening hours
Monday -
Tuesday -
Wednesday -
Thursday -
Friday -
Saturday -
Sunday -
More about Frankie & Benny's
Dine in until 8pm. Click & Collect orders and delivery orders available on their website and delivery till 9pm.
Breakfast service Monday – Friday: 10 am – 12 noon
Breakfast service Saturday - Sunday: 9 am – 12 noon
The instantly recognisable red neon sign and warm inviting interior will ease you into the Frankie & Benny's experience before you can take your coat off! Frankie & Benny's New York Italian Restaurant & Bar is typical stateside fashion with second to none great service. Nothing is too much trouble for our obliging and friendly staff. So loosen your tie, relax, settle into your booth seat and relish the wonderful feeling of a very satisfied appetite!